Ulysses by James Joyce (Paperback)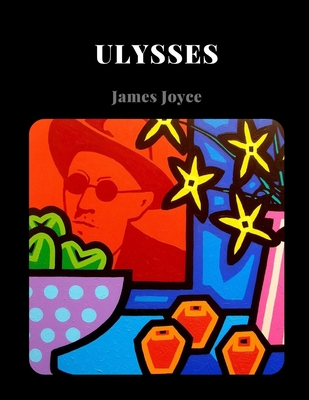 $7.19

Usually Ships in 1-5 Days
This book cannot be returned to Book Moon.
Description
---
Ulysses is a novel by the Irish writer James Joyce. It is considered to be one of the most important works of Modernist literature, it has been called "a demonstration and summation of the entire movement". "Before Joyce, no writer of fiction had so foregrounded the process of thinking."However, even proponents of Ulysses such as Anthony Burgess have described the book as "inimitable, and also possibly mad". There have been at least 18 different "Ulysses" editions (Joyce's handwritten manuscripts were typed by a number of amateur typists). This eBook is a faithful reproduction of the the notable first book edition published in Paris on 2 February 1922 by Sylvia Beach at Shakespeare and Company (only 1000 copies were printed). James Augustine Aloysius Joyce (2 February 1882 - 13 January 1941) was an Irish novelist and poet, considered to be one of the most influential writers in the modernist avant-garde of the early 20th century. Joyce is best known for Ulysses (1922), a landmark work in which the episodes of Homer's Odyssey are paralleled in an array of contrasting literary styles, perhaps most prominent among these the stream of consciousness technique he perfected. Other major works are the short-story collection Dubliners (1914), and the novels A Portrait of the Artist as a Young Man (1916) and Finnegans Wake (1939). His complete oeuvre also includes three books of poetry, a play, occasional journalism, and his published letters.