Metal Detecting: Treasure Hunting Bible for Beginners (Paperback)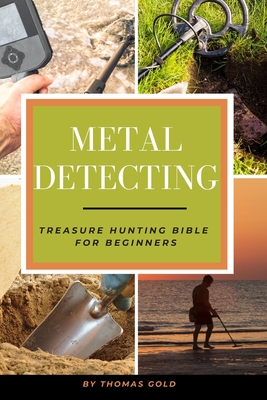 $11.99

Usually Ships in 1-5 Days
This book cannot be returned to Book Moon.
Description
---
Metal Detecting. An Incredibly Informative and Detailed Guide. Perfect for Beginners. Covering everything that those new to metal detecting need to know. You will get the enormous benefit of the author's vast knowledge and experience. Easy to read, topics include:
Choosing a Metal Detector. This section takes you through the many varied features to look out for in a metal detector and helps you to work out what is important to you.
Equipment. Find out about the must have tools that every detectorist needs.
Hunting Locations. Discover tips on what makes a place good to go metal detecting.
How to Hunt. A practical guide to metal detecting with lots of essential and very useful tips.
Digging and recovering your treasure. Full of practical information and diagrams.
Settings. Learn how to maximize the effectiveness of your metal detector and make sure you are using the correct setting for each hunt.
Hunting Specific Locations. Tips and advice on metal detecting in very different and specialized locations.
Cleaning your Finds. Find out how each find can be cleaned in a safe way so as not to damage it.
Identifying your Finds. A useful section that will help you understand and identify what you have found.
Metal Detecting Accessories.
Logging and Research
Terminology. Helping you to talk the talk.
This really is a must have book for people with a passion for metal detecting. Order today and read tomorrow.