El día del fin del mundo / The End Of October (Paperback)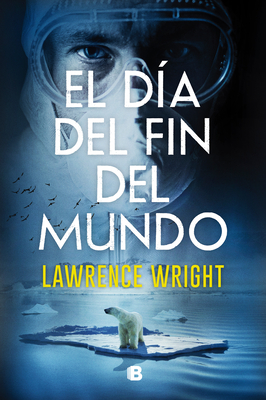 $19.95
Usually Ships in 1-5 Days
Description
---
Un thriller médico escrito antes de la pandemia sobre la llegada de un virus letal que arrasa con la población mundial, de la mano del ganador del Premio Pulitzer, Lawrence Wright.

Cuando el epidemiólogo Henry Parsons viaja hasta un campo de refugiados de Indonesia, donde han muerto varios cooperantes en circunstancias muy extrañas para investigar el posible brote de una enfermedad desconocida, no sabe que va a encontrarse con un virus letal capaz de aniquilar la vida en el planeta.

Mientras la enfermedad avanza irremisiblemente, Parsons viajará de Indonesia a La Meca tras las huellas de uno de los portadores del virus y de ahí a Arabia Saudí en una desesperada carrera para frenar la pandemia en la que gobiernos, farmacéuticas y asociaciones de todo tipo tratan de arañar el poder en medio del caos y con la esperanza de regresar a su hogar junto a Jill, su esposa, y a sus dos hijos.

Este profético thriller confirma que la ficción, muchas veces, se acerca de manera escalofriante a la realidad del mundo en el que vivimos.

ENGLISH DESCRIPTION

"An eerily prescient novel about a devastating virus that begins in Asia before going global . . . A page-turner that has the earmarks of an instant bestseller." —New York Post
 
"Featuring accounts of past plagues and pandemics, descriptions of pathogens and how they work, and dark notes about global warming, the book produces deep shudders . . . A disturbing, eerily timed novel." —Kirkus Reviews

"A compelling read up to the last sentence. Wright has come up with a story worthy of Michael Crichton. In an eerily calm, matter-of-fact way, and backed by meticulous research, he imagines what the world would actually be like in the grip of a devastating new virus." —Richard Preston, author of The Hot Zone

"This timely literary page-turner shows Wright is on a par with the best writers in the genre." —Publishers Weekly (starred review)

In this riveting medical thriller--from the Pulitzer Prize winner and best-selling author--Dr. Henry Parsons, an unlikely but appealing hero, races to find the origins and cure of a mysterious new killer virus as it brings the world to its knees.

At an internment camp in Indonesia, forty-seven people are pronounced dead with acute hemorrhagic fever. When Henry Parsons--microbiologist, epidemiologist--travels there on behalf of the World Health Organization to investigate, what he finds will soon have staggering repercussions across the globe: an infected man is on his way to join the millions of worshippers in the annual Hajj to Mecca. Now, Henry joins forces with a Saudi prince and doctor in an attempt to quarantine the entire host of pilgrims in the holy city . . . A Russian émigré, a woman who has risen to deputy director of U.S. Homeland Security, scrambles to mount a response to what may be an act of biowarfare . . . Already-fraying global relations begin to snap, one by one, in the face of a pandemic . . . Henry's wife, Jill, and their children face diminishing odds of survival in Atlanta . . . And the disease slashes across the United States, dismantling institutions--scientific, religious, governmental--and decimating the population. As packed with suspense as it is with the fascinating history of viral diseases, Lawrence Wright has given us a full-tilt, electrifying, one-of-a-kind thriller.
About the Author
---
Lawrence Wright es un prestigioso ensayista ganador de un Pulitzer, además de guionista y colaborador habitual de The New Yorker. Ha publicado tres ensayos en el sello Debate: La torre elevada, Los años del terror y Dios salve a Texas. El día del fin del mundo, un thriller médico escrito antes de la pandemia de la Covid-19, es su primera novela y los derechos de traducción se han vendido a más de diez idiomas.