Michael Vey: Preso de la Luz = Michael Vey: The Prisoner of Cell 25 (Paperback)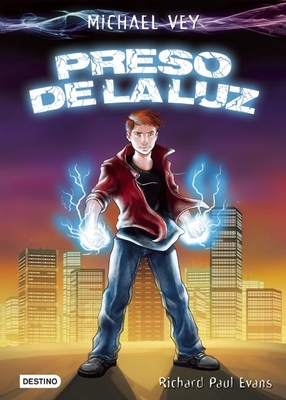 $18.95
Email or call for price.
Description
---
Michael posee el poder de la luz.
A lo largo de su vida ha ocultado su destello, pero el momento de revelarlo ha llegado.
Michael tiene la habilidad de dar descargas electricas con tan solo pensarlo. Siempre se ha sentido como un fenomeno, pero a sus catorce anos descubre que no es el unico: en el mundo hay diecisiete chicos electricos y, salvo el y su amiga Taylor, todos estudian en la misteriosa Academia Elgen bajo la tutela del siniestro doctor Hatch.
Hatch necesita a Michael y Taylor para consolidar sus macabros planes. Les ofrece un mundo de lujos y comodidades que jamas imaginaron... a cambio de su lealtad y sus principios. Michael ha detectado el peligro a tiempo, pero Taylor...Conseguira Michael vencer la tentacion? De lograrlo, podra proteger a sus seres queridos de la ambicion desmedida del doctorHatch? Y mas aun: sera capaz de salvarse a si mismo?.