The Monkey's Wedding: And Other Stories (Hardcover)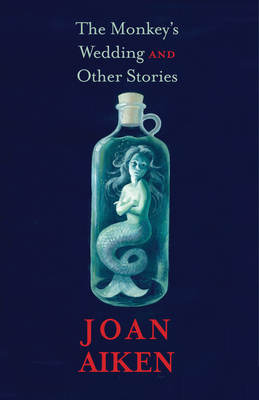 $24.00
Email or call for price.
Description
---
Praise for Joan Aiken:
Joan Aiken's invention seemed inexhaustible, her high spirits a blessing, her sheer storytelling zest a phenomenon. She was a literary treasure, and her books will continue to delight for many years to come.--Philip Pullman
Aiken writes with the genius of a born storyteller, with mother wit expanded and embellished by civilized learning, and with the brilliance of an avenging angel.--The New Yorker
Joan Aiken's stories captivated readers for fifty years. They're funny, smart, gentle, and occasionally very, very scary. The stories in The Monkey's Wedding are collected here for the very first time and include six never before published, as well as two previously published under the pseudonym Nicholas Dee. Here you'll find the story of a village for sale . . . or is the village itself the story? There's an English vicar who declares on his deathbed that he might have lived an entirely different life. After his death, a large, black, argumentative cat makes an appearance. . . . This hugely imaginative collection includes introductions by Aiken as well as by her daughter, Lizza Aiken.
Best known for The Wolves of Willoughby Chase, Joan Aiken (1924-2004) wrote over a hundred books and won the Guardian and Edgar Allan Poe awards. After her first husband's death, she supported her family by copyediting at Argosy magazine and an advertising agency before turning to fiction. She went on to write for Vogue, Good Housekeeping, Vanity Fair, Argosy, Women's Own, and many others. Visit her online at: www.joanaiken.com.
Praise For…
---
"Brisk, matter-of-fact accounts of annoying mermaids, hospitable devils, unionizing mice and robot prototypes that make flipping light switches an act of menace. And the women range from self-willed wives to beautiful stunt motorcyclists to knitting spinsters. Sometimes they conform to the stereotypes of the times they were created in, but [Joan] Aiken is full of surprises: Her plots and characters continually wander off the beaten track, leaving far behind what fantasist Lord Dunsany called 'the fields we know.'"—The Seattle Times