The Privilege of the Sword (Hardcover)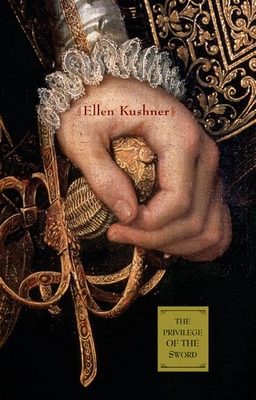 Description
---
-Unholy fun, and wholly fun . . . an elegant riposte, dazzlingly executed.---Gregory Maguire
-Spiced with humor and spot-on period detail.---Library Journal (starred review)
Sent to live with her uncle, Katherine imagines a rich and luxurious life. Her dreams evaporate when she discovers her uncle wants her to be something never before seen: a swordswoman.
Ellen Kushner is the author of Swordspoint.
About the Author
---
Ellen Kushner is a novelist, performer, and public radio personality. Her work includes the weekly national public radio series PRI's Sound & Spirit with Ellen Kushner, the recording The Golden Dreydl: A Klezmer 'Nutcracker' for Chanukah (Rykodisc CD) and a live performance piece, Esther: The Feast of Masks.