Trash Sex Magic (Paperback)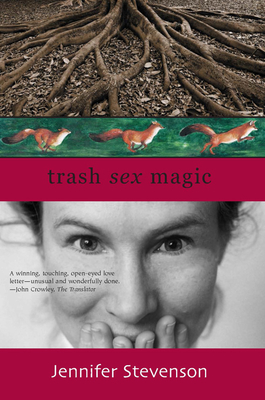 $20.00
Email or call for price.
Description
---
-This just absolutely rocks.---Audrey Niffenegger
-Raunchy, funny, and disturbing.---Chicago Reader
-Deeply charming.---The Washington Post
A tender, joyful, raunchy, radiant novel. Imagine The Metamorphoses or A Midsummer Night's Dream transported to the woods of Illinois. When a development company cuts down a beloved tree, and tries to drive out Raedawn Summer's family, strange things start to happen.
About the Author
---
With her husband of twenty-six years, Jennifer Stevenson owns Hawkeye Scenic Studios, Inc., a scenery construction shop located in Chicago. Her stories have been published in a number of anthologies. Solstice was published as a chapbook by Green Man Review. Trash Sex Magic is Jennifer Stevenson's first novel. She is currently working on a series of romantic comedies.