Stone Rush: A British Action Crime Thriller (Paperback)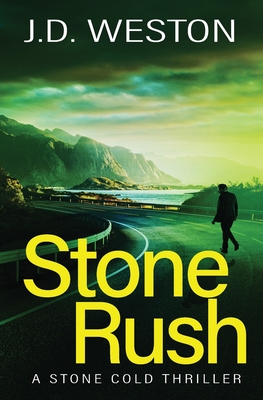 $10.99
Usually Ships in 1-5 Days
Description
---
A girl imprisoned. A twisted criminal. Has Harvey Stone met his match?
Ex-Hitman, Harvey Stone yearns for a quiet life. But when a close friend is captured and tortured, and refugees are forced into slavery, Harvey is forced from retirement.
Teased from a life of peace by his unending moral compass, Harvey travels to Athens to do whatever it takes to put a stop to the suffering. But it isn't long before he finds himself in the cross hairs, caught between MI-6 and a deadly group of criminals.
If he fails, the refugees and the people he loves will all face certain death. But to succeed he'll need to overcome his toughest challenge yet.
Can Harvey put a stop to the human traffickers and save the girls from a torturous death? Can he prevent the gang's devastating plans? And can he survive the treacherous plot to end lives?
Find out, in Stone Rush, the sixth book in the Stone Cold Thriller series.