Stone Cold: A British Action Crime Thriller (Paperback)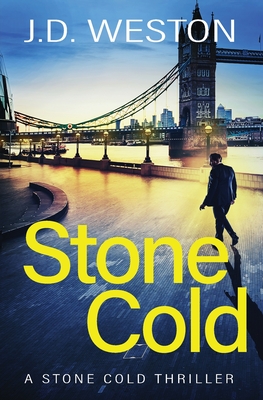 $10.99

Usually Ships in 1-5 Days
Description
---
The killer he hunts is the only man who can save him.
When the body of a man is found hanging in a warehouse, it's down to DI Frank Carver to find the killer. But when he realises the victim is the son of London's most feared criminal, the rules change.
DI Carver must pull his team of organised crime specialists together to prevent an all-out war that will rock the criminal world and expose Carver's own corrupt tendencies. But little does he know, he's about to enter a dangerous game of cat and mouse with London's deadliest killer.
Harvey Stone was pulled into crime as a young boy. He has spent his life perfecting his bloody craft. But the criminal life has taken its toll. Too many good people have died, now his sights are set on retirement.
But, to break free from crime, Harvey is forced to undertake his toughest assignment yet. He and his partner, Julios, must eliminate the ruthless criminal, Terry Thomson.
Set on the outskirts of East London, where the gritty backstreets meet forests and farmland, Carver must unravel the web of corruption and deceit, while Stone fights to survive against all odds.
Can Carver manipulate the rivalling factions to keep the war from revealing his corruption? Or will his crooked ways be the detective's demise? Can Stone live long enough to break free from the crime world? Or will his violent past bring him to his knees?
Stone Cold is the first book in the addictive Stone Cold Thriller series by award-winning, action crime author, J.D. Weston.
If you enjoy a long, twisting, vigilante series with gripping plots, thrilling action and characters you can feel, then hit download, sit back, and hold on tight. The Stone Cold Thriller series starts right here.