Dead Girl Walking: Absolutely addictive mystery and suspense (Paperback)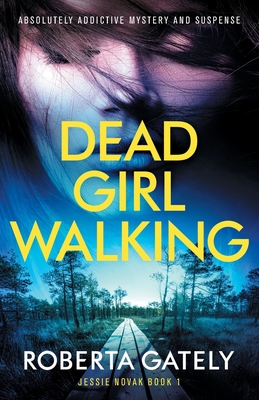 $13.19
Usually Ships in 1-5 Days
This book cannot be returned to Book Moon.
Description
---
"911. What's your emergency?"
"He came for her. She's been shot," says a desperate voice, as footsteps echo down an alley. "She's dying."
"Oh no, oh no, he's coming back. Please, come quickly--" And then a click, and the drone of a dial tone.
The beautiful young woman on the stretcher could be on her honeymoon. Chestnut hair tumbles around a pretty face, rose petals tangled in the loose strands. But the bandage around her forehead tells a different tale, as Emergency Room Nurse Jessie Novak desperately battles to keep her alive. Jessie's thoughts are racing-who shot this beautiful young woman and more importantly, why?
Ann Hart's life hangs by a thread, and Jessie cannot bear to see this beautiful young woman die without justice being done. Being a nurse is like hunting for clues, and Jessie is sure she can find the person who hurt Ann. She also asks her friend Detective Sam Dallas for help digging into Ann's past. But then Jessie receives a gift that sends shivers up her spine: a huge bouquet of blood-red roses, just like the ones in Ann's hair...
As the first snowflakes start to fall, another body turns up. Jessie is sure that she's in danger too-since the roses, someone has been watching her... Sam is reluctant to see the link but Jessie knows she must find the culprit before he strikes again. He is stalking her through the frozen streets and he doesn't want his fun to stop. Can Jessie turn the tables on the killer, or is she just a dead girl walking?
A totally addictive mystery novel that will leave you gasping for breath and have your heart thumping Fans of Lisa Regan, Gregg Olsen and Tess Gerritsen will be completely hooked.