The Atropos Maker II: A New Order (Hardcover)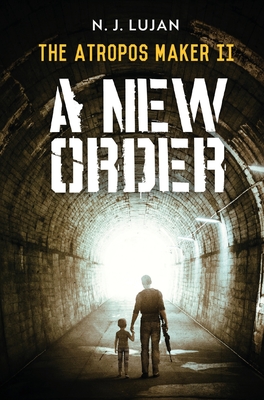 $26.00
Usually Ships in 1-5 Days
Description
---
Two Men Love Her
The Dark World Fears Her
In a dark world that lurks in the shadows of light, the fierce hunters become the hunted.
In this second series of The Atropos Maker, Atropos, a covert agency for the government, is about to pay for the death of a terrorist leader. Worse, it's in their hometown of Washington, DC.
Soon the director of the agency uncovers who is behind the hunt for Atropos when she and members of Atropos are captured. She is brutally tortured and death comes to someone close to her heart.
Meet Norma Veurr
It is only after defeating her captors, while in a deep state of loss, that she learns that a missing boy is a missing link to this ghastly retaliation. Norma is compelled to take the lead of the Atropos team and search dangerous tunnels and bunkers in order to find this little boy named Charlie before it's too late.
So begins the chase as the hunted Atropos turns the page to become yet again hunters in this sinister world of terrorists and child sex traffickers.
This may very well be the mission that ends Atropos as they know it, and a new order will emerge.
"When we accepted this life, we knew it would come with a price...Still, there are times when that cost will deplete the soul as it has mine. It leaves you wondering if the price was too much."
Who will pay the ultimate price in order to find Charlie?
A fast-paced thriller, with adrenaline-fueled action, The Atropos Maker II: A New Order feels like a hard hitting action movie.