A Holo World: Hiding Can't Save You From Invisible Illusions (Paperback)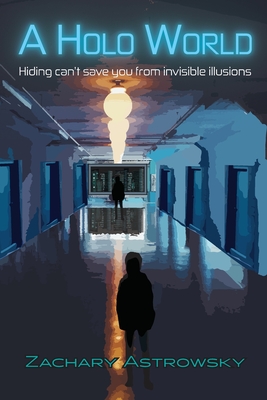 $16.13
Usually Ships in 1-5 Days
This book cannot be returned to Book Moon.
Description
---
Holograms, Battles, and Justice
Invisible illusions are John's first inclination that things are not quite as they seem in Amber City.
Following the aftermath of the destruction to the city caused by the criminal mastermind named Crofar, John's world flips upside down. Not only does John have to hunt down Crofar, but he also has to figure out his own problems. Everything around John glitches out of existence and reappears as if it never left. Simultaneously, John's visions of the future start fading away which may signify his death.
A team of soldiers called the Renegades, John's best friend Chase, and a feisty girl named Hazel are not experiencing what John is going through. In a sudden change of events, John's surroundings vaporize and all that is left is darkness and the voices of his dead parents.
A small glimpse allows John to see the hand of his mother, injecting his neck with a serum that allows her to control him like a robot. The rest of John's future is now out of his control and there is nothing he can do to change that. It's time for fate to take the wheel, or maybe this was all part of a plan.
The Hiding Can't Save You Series is an adventurous, sci-fi collection written by award-winning teen author Zachary Astrowsky.
Age range: 8 -16
The Uncontrolled: Hiding Can't Save You From Robotic Smiles - Book 1
A Holo World: Hiding Can't Save You From Invisible Illusions - Book 2