Anomaly: The Civic Fleet Chronicles Book One (Paperback)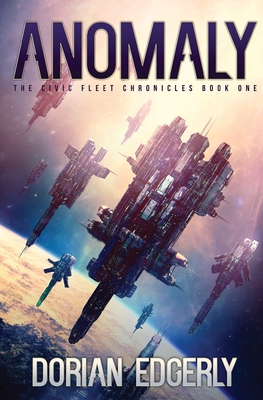 $17.00
Usually Ships in 1-5 Days
Description
---
Three thousand years ago, the thayne species declared war on the humans on our mutual homeworld, Vierellum. Humans and thayne fought the Vierellian War for over a decade.
We lost.
But we managed to escape and rebuild, living in the ever-expanding transient colony of space stations known as the Civic Fleet. We have used Earth - previously an experimental exoplanet - as our sanctuary. To this day, in 2030, only a select few on Earth know anything of the Civic Fleet, the War, and the thayne. Humans have lived thousands of years on Earth as if we have been here all along - as if we own this planet - and the thayne have left us alone. Until now.
Now, in the Civic Fleet, President Marlena Baker is faced with a situation that could thrust humankind into a conflict that would make the Vierellian War look like a skirmish by comparison. An unknown stealth ship has been spotted in Civic Fleet space - a ship whose technology and construction do not match anything used by humans - and Baker and her administration are scrambling to identify it without triggering hostility.
On Earth, Tommy Stranton and his son Garrit reconnect in Boston after some time apart. But before a full day has passed, they experience a fight for their lives against an intruder who proves to be something other than human. The former special-ops specialist and detective, along with his son, survive the encounter, but are now involved with something neither of them would have believed possible.
Humanity's biggest secrets are about to unravel all at once, and the world is not ready. But even the biggest conspiracy in human history - the one that has hidden the truth of our origin from dozens of generations - is nothing compared to what we are facing now.