Frankenstein or the Modern Prometheus (Annotated) (Hardcover)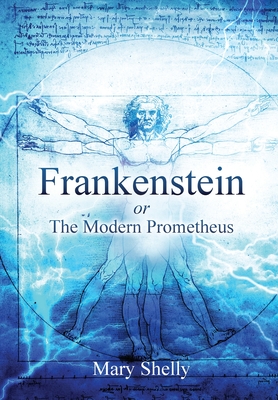 $24.23
Usually Ships in 1-5 Days
This book cannot be returned to Book Moon.
Description
---
Read the classic monster book that started them all.
The definitive edition
Features an uplifting extended biography of the life and experiences of Mary Shelly
Remastered for premium quality print and easy reading
Frankenstein, or The Modern Prometheus, is a novel written by Scottish author Mary Shelley. This gothic horror novel is considered to be the one to give birth to science fiction and became so popular that it changed and shaped even our current pop culture, with many movies, series and adaptations made of this monster of Frankenstein's tale.
In this novel, we accompany Victor Frankenstein, a young scientist with a bright mind and a brilliant future. Weeks before he heads off to university, Victor's mother dies of scarlet fever which sends him spiraling madly into grief and hopelessness. Deep into depression he throws himself into his work and decides to create a new human, much more perfect than the ones already existing. However, when he finishes his work he realizes this creature is not everything he had hoped for.
How will the tale of Victor and his monster end? Will Victor come to terms with what he has created? If you want to find out you must read the novel
Get your copy of this timeless classic today