The Library at Mount Char (CD-Audio)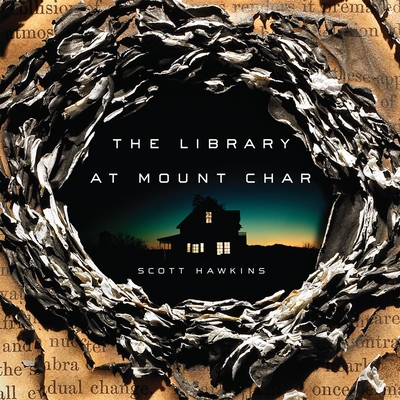 $44.99
Email or call for price.
July 2015 Indie Next List
---
"Mindblowing, outrageous, and visionary, this is without question the best fantasy I have read in many moons! Hawkins has penned a tale that both opens the reader up to new perceptions of the universe, its creation, and ascendency, and gives the adage 'absolute power corrupts absolutely' an entirely singular meaning. He has imagined characters who are simultaneously loveable and despicable and presents them in a way that is both terrifying and darkly funny. Whether or not fantasy is your genre of choice, The Library at Mount Char will amaze you!"
— Lynn Riggs (M), Books & Company, Oconomowoc, WI
Description
---
Neil Gaiman meets Joe Hill in this astonishingly original, terrifying, and darkly funny contemporary fantasy.

Carolyn's not so different from the other human beings around her. She's sure of it. She likes guacamole and cigarettes and steak. She knows how to use a phone. She even remembers what clothes are for.

After all, she was a normal American herself, once.

That was a long time ago, of course  -- before that time she calls "adoption day," when she and a dozen other children found themselves being raised by a man they learned to call father.

Father could do strange things. He could call light from darkness. Sometimes he raised the dead. And when he was disobeyed, the consequences were terrible.

In the years since Father took her in, Carolyn hasn't gotten out much. Instead, she and her adopted siblings have been raised according to Father's ancient Pelapi customs. They've studied the books in his library and learned some of the secrets behind his equally ancient power.

Sometimes, they've wondered if their cruel tutor might secretly be God.          

Now, Father is missing. And if God is truly dead, the only thing that matters is who will inherit his library - - and with it, power over all creation.

As Carolyn gathers the tools she needs for battle to come, fierce competitors for this prize align against her.

But Carolyn can win. She's sure of it. What she doesn't realize is that her victory may come at a n unacceptable price - - because in becoming God, she's forgotten a great deal about being human. 
About the Author
---
HILLARY HUBER had hundreds of commercial voiceovers and promos under her belt when she was bitten by the audiobook bug in 2005. She now records books on a regular basis and delights in the tradition of long form storytelling.