Carmilla by J. Sheridan LeFanu, Fiction, Literary, Horror, Fantasy (Paperback)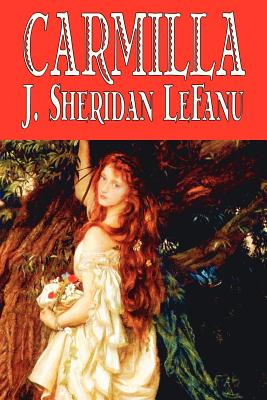 $17.94

Usually Ships in 1-5 Days
This book cannot be returned to Book Moon.
Description
---
Before DRACULA came CARMILLA A Strange Agony. The exquisite and deadly vampire Carmilla haunts J. Sheridan LeFanu's influential novel. A Gothic tale of blood and terror, Carmilla inspired later classics by Bram Stoker and Robert Louis Stevenson, ever shadowed by a love that dare not say its name.
Joseph Thomas Sheridan Le Fanu was an Irish writer of Gothic tales and mystery novels. He was the leading ghost-story writer of the nineteenth century and was central to the development of the genre in the Victorian era.
M. R. James described Le Fanu as "absolutely in the first rank as a writer of ghost stories".
First published as a serial in The Dark Blue (1871-72), the story is narrated by a young woman preyed upon by a female vampire named Carmilla, later revealed to be Mircalla, Countess Karnstein (Carmilla is an anagram of Mircalla). The story is often anthologized and has been adapted many times in film and other media. Carmilla is the book that set the text for Dracula, that threw the light on our morbid fascination with the vampire legend.