The Collectible Teapot & Tea Wall Calendar 2019 (Calendar)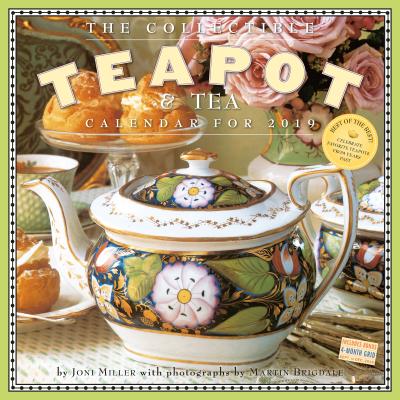 $14.99
Email or call for price.
Description
---
Celebrate a cherished tradition with a collection of the very best photography from the TEAPOT archives. A Royal Worchester tea set accompanied by a plate of heart-shaped petit fours signals love is in the air. Charming Bizarre ware from Clarice Cliff evokes the free-spirited tea dances of the 1920s. The bright, naturalistic florals on a Chintz pot captures the cheerful clutter of an English country garden. And what better pot to serve out a morning "cuppa" than the charming novelty 1980s collectible from Paul Cardew in the shape of an eggcup, complete with a slice of toast dipped into a perfect soft-boiled egg. Gorgeous photographs are accompanied by tea-themed information (including a brief history of teaspoons) and quotes: My hour for tea is half-past five, and my buttered toast waits for nobody. —Wilkie Collins.
 
About the Author
---
Workman Publishing Company has been producing award-winning calendars, cookbooks, parenting guides, and children's titles, as well as gardening, humor, self-help, and business books, since 1968. From our What to Expect® pregnancy and parenting series and Page-A-Day® Calendars to the iconic 1,000 Places to See Before You Die® and Brain Quest® children's products, our wide range of high-quality non-fiction titles and products inspire, educate, and entertain readers around the globe.