Dog Page-A-Day Gallery Calendar 2019 (Calendar)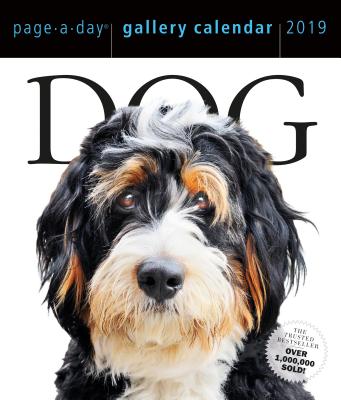 $17.99
Email or call for price.
Description
---
Loyalty. Charm. Affection. A loving tribute to our most faithful companions, DOG features hundreds of exquisitely detailed black-and-white and color portraits—each one bringing out the irrepressible charisma and good-natured spirit of its subject. A fluffy Papillon stopping to smell the flowers. An elegant, shiny-coated Great Dane exploring a farm field. A pair of wrinkly Dogue de Bordeaux puppies snuggling on a sofa. And a Spanish Water Dog enjoying the wind in its fur along a sandy beach coast. With over a million copies sold, it's the elegant calendar for dog fans, year after year. 
About the Author
---
Workman Publishing Company has been producing award-winning calendars, cookbooks, parenting guides, and children's titles, as well as gardening, humor, self-help, and business books, since 1968. From our What to Expect® pregnancy and parenting series and Page-A-Day® Calendars to the iconic 1,000 Places to See Before You Die® and Brain Quest® children's products, our wide range of high-quality non-fiction titles and products inspire, educate, and entertain readers around the globe.