North American Lake Monsters: Stories (MP3 CD)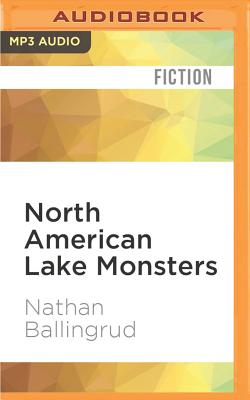 $9.99
Email or call for price.
Description
---
In this striking and bleak, yet luminous debut collection, Nathan Ballingrud, winner of the inaugural Shirley Jackson Award, uses the trappings of the Gothic and the uncanny to investigate a distinctly American landscape: The loneliest and darkest corners of contemporary life.
Ballingrud's stories are love stories. They're also monster stories. Sometimes the monsters collected here are vampires or werewolves. Sometimes they wear the faces of parents, lovers, brothers, or ex-wives, and sometimes they wear the faces we see in our mirrors. The people in these stories--ex-cons, single parents, unemployed laborers, kids seduced by extremism--are stranded by life, driven to desperate acts by love and a longing for connection. Sometimes they're ruined; sometimes redeemed. They are always recognizably, wonderfully, and terrifyingly human. Even at their most monstrous.