The Innocent Sleep: A Novel (CD-Audio)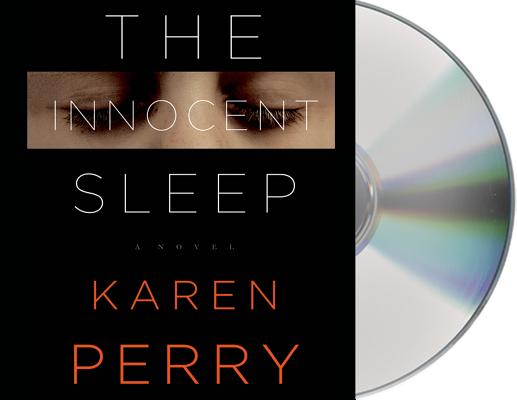 Description
---
"How good's the big twist? You won't see it coming."—Entertainment Weekly
"Terrific…an unpredictable and unsettling familial drama that has drawn comparisons to the novels of Gillian Flynn and fellow Dubliner Tana French."—Kirkus Reviews
When a couple's lost child resurfaces they are forced to embark on a journey into their shared past—one rife with dark secrets and lies
Tangiers. Harry is preparing his wife's birthday dinner while she is still at work and their son, Dillon, is upstairs asleep in bed. Harry suddenly remembers that he's left Robin's gift at the café in town. It's only a five minute walk away and Dillon's so tricky to put down for the night, so Harry decides to run out on his own and fetch the present.
Disaster strikes. An earthquake hits, buildings crumble, people scream and run. Harry fights his way through the crowd to his house, only to find it razed to the ground. Dillon is presumed dead, though his body is never found.
Five years later, Harry and Robin have settled into a new kind of life after relocating to their native Dublin. Their grief will always be with them, but lately it feels as if they're ready for a new beginning. Harry's career as an artist is taking off and Robin has just realized that she's pregnant.
But when Harry gets a glimpse of Dillon on the crowded streets of Dublin, the past comes rushing back at both of them. Has Dillon been alive all these years? Or was what Harry saw just a figment of his guilt-ridden imagination? With razor-sharp writing, Karen Perry's The Innocent Sleep delivers a fast-paced, ingeniously plotted thriller brimming with deception, doubt, and betrayal.
About the Author
---
Karen Perry is the pen name of Dublin-based authors Paul Perry and Karen Gillece. Together they wrote Girl Unknown.
Paul Perry is the author of a number of critically acclaimed books. A recipient of the Hennessy
Award for New Irish Writing, he teaches creative writing at University College, Dublin. Karen Gillece is the author of several critically acclaimed novels. In 2009 she won the European Union Prize for Literature (Ireland).
A British voice actress with over a decade of experience,
Nicola Barber
has won two Earphone Awards from AudioFile Magazine for her audio book narration and has recorded national radio spots for Verizon Wireless, Virgin Airlines, and Hilton Hotels, as well as a national TV commercial for Oatmeal Crisp. She specializes in commercials, corporate videos, audiobooks, phone systems, and training videos. Nicola has narrated over a dozen audio books for authors such as Barbara Taylor Bradford and Maureen Johnson.
Praise For…
---
"The narrative is full of surprises…a furious page-turner…from explosive start right through to outrageous end." —Minneapolis Star Tribune
"How good's the big twist? You won't see it coming." —Entertainment Weekly
"Many psychological thrillers have been undeservedly compared to Gillian Flynn's Gone Girl, but this one really does have strong similarities…But Perry and Gillece's voice is their own, blended nicely, offering insights into a marriage affected by grief." —Shelf Awareness
"That powerful thing, a beautifully written mystery driven by its exploration of the characters' innermost hearts-- of the inexorable ripples that loss sends out, and the terrible damage people can do to those they love most. Both as a crime novel and as an emotional journey, it's gripping stuff." —Tana French, New York Times bestselling author of Broken Harbor and Faithful Place
"A truly remarkable novel. The Innocent Sleep is a pitch-perfect balance of driving plot and honest, complex human emotion. Written in a captivating, lyrical style and brilliantly structured, the story grips your heart from the first pages and simply never lets go." —Jeffery Deaver, New York Times bestselling author of The Stone Monkey
"The Innocent Sleep kicks off with a gut punch of every parents' worst fear and never lets up. Part thriller, part introspective emotional novel, the book dives into what it feels like to survive the unthinkable, and then-- what if-- you could get it all back…Highly original and highly entertaining." —Ace Atkins, New York Times bestselling author of Wicked City and Devil's Garden
"Gripping from its dramatic opening chapter, this tense, unpredictable novel blends a thriller with an intimate family story to produce a most compulsive read." —John Boyne, author of The Boy in the Striped Pajamas
"Terrific...an unpredictable and unsettling familial drama that has drawn comparisons to the novels of Gillian Flynn and fellow Dubliner Tana French." —Kirkus Reviews
"[The Innocent Sleep], with a premise that taps into the fears of every parent, is an entertaining thriller that fans of Tana French and Gillian Flynn will enjoy." —Library Journal
"Smart…Deceit, infidelity, and surprising twists make this a satisfying debut." —Publishers Weekly
"Impossible to put down. This pulse pounding thriller is bristling with suspense--a fantastic debut." —John Hart, author of Iron House and The Last Child
"Deliciously taut...the haunting, sometimes vague flashbacks to Tangiers create a sense of alluring, exotic danger. Readers drawn to the intense emotion and zero-sum conflict of Andre Dubus III's House of Sand and Fog (1999) will love this one, as will those captivated by the missing-person intrigues in Laura Lippman's What the Dead Know (2007) and Lisa Scottoline's Look Again (2009)." —Booklist, Starred Review
"Accomplished...A dark mystery about unimaginable loss and irrevocable choices...Perry delivers an intriguingly emotional and unconventional debut." —Kirkus Reviews