Available Dark: A Crime Novel (Cass Neary #2) (Paperback)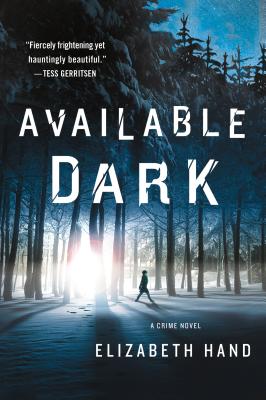 Other Books in Series
This is book number 2 in the Cass Neary series.
Description
---
"A skin-blistering crime novel, as edgy and black as dried blood on a moonlit night."
--Robert Crais
Elizabeth Hand's writing honors include the Shirley Jackson Award, the James Tiptree Award, the Nebula Award, the World Fantasy Award, the International Horror Guild Award, and many others. Now, this uniquely gifted storyteller brings us a searing and iconoclastic crime novel, in which photographer Cass Neary, introduced in the underground classic Generation Loss, finds herself drawn into the shadowy world of crime in Scandinavia's coldest corners.
As this riveting tour-de-force opens, the police already want to talk to Cass about a mysterious death she was involved with previously, but before they can bring her in, Cass accepts a job offer from overseas and hops on a plane.
In Helsinki, she authenticates a series of disturbing but stunning images taken by a famous fashion photographer who has cut himself off from the violent Nordic music scene where he first made his reputation. Paid off by her shady employer, she buys a one-way ticket to Reykjavik, in search of a lover from her own dark past.
But when the fashion photographer's mutilated corpse is discovered back in Finland, Cass finds herself sucked into a vortex of ancient myth and betrayal, vengeance and serial murder, set against a bone-splintering soundtrack of black metal and the terrifying beauty of the sunless Icelandic wilderness. In Available Dark, the eagerly awaited sequel to the award-winning Generation Loss, Cass Neary finds her own worst fears confirmed: it's always darkest before it turns completely black.
About the Author
---
ELIZABETH HAND is the multiple-award-winning author of eleven novels and three collections of short fiction.  Generation Loss, the first novel to feature punk photographer Cass Neary, received the inaugural Shirley Jackson Award for best work of psychological suspense.  A New York Times and Washington Post Notable author, Hand is also a longtime book critic and essayist, a frequent contributor to the Washington Post, Salon, Village Voice, and DownEast Magazine, among many others.  Raised in New York State, she studied playwriting and cultural anthropology at Catholic University in Washington, D.C., and as a teenager in the 1970s was involved in the nascent punk scenes in both D.C. and NYC.  For six years she worked as a photo archivist at the Smithsonian Institution's National Air and Space Museum, before moving to the coast of Maine in 1988 to write full time.  She has two children and divides her time between Maine and North London, setting for the third Cass Neary novel.