The Art of Korea: Highlights from the Collection of San Francisco's Asian Art Museum (Paperback)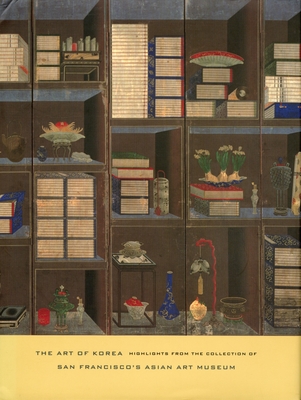 $29.95
Email or call for price.
Description
---
This stunning art book explores the rich visual history of Korean peninsula with dozens of Korean paintings, sculptures, figurines, porcelain, and textiles.
Korea is home to one of the longest and most vibrant art traditions in the world--yet it is one of the least known in the United States. San Francisco's Asian Art Museum was a pioneering advocate for bringing Korean art into this country. One of the first museums in the United States to have a gallery solely dedicated to Korean art, it has built up a remarkable collection of more than 750 art objects spanning millennia of Korean culture in a variety of mediums. More than 100 highlights of the collection are included here, along with detailed commentaries by Kumja Paik Kim, the museum's emeritus curator of Korean art, which together compose an accessible introduction to Korean art and culture. Dr. Kim has also contributed an essay that constitutes one of the most helpful overviews of Korean art currently available.
About the Author
---
Kumja Paik Kim is emeritus curator of Korean art at the Asian Art Museum. She has published widely in journals and books. Among the exhibitions Dr. Kim organized for the Asian Art Museum were Profusion of Color: Korean Costumes and Wrapping Cloths of the Choson Dynasty; Yoong-Bae: Late Works; Hopes and Aspirations: Decorative Paintings of Korea; and Goryeo Dynasty: Korea's Age of Enlightenment, 918 to 1392.