Antique Enameled Ware: American & European (Hardcover)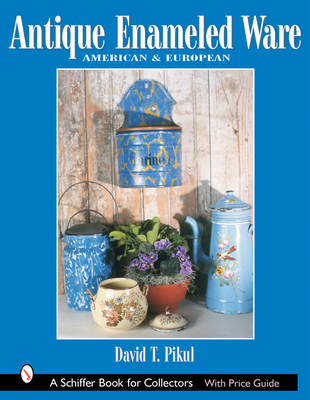 $34.95
Email or call for price.
Description
---
Before the age of Pyrex*TM and plastic, attractive, utilitarian, enameled metal wares adorned kitchens and homes throughout Europe and America. Decorative and durable, enameled ware was made for almost every household purpose - brewing, storing, food preparation, cooking, serving, toting, pouring, and washing. This handsome book showcases, identifies, and explains the myriad of uses that enameled ware provided from the 1880s to the 1940s. Decorations abound - from plain and simple to bold geometrics and lively florals. Many of the most desirable patterns and designs, including the highly collectible End of the Day, Chrysolite, and the coveted cobalt blue pieces are featured here. Today, they provide charming vintage decoration to brighten interior and garden spaces alike. This book will be cherished by beginning collectors and seasoned decorators familiar with two previous books on the subject by the same author. The book includes over 475 color photos with identifying captions and values for the collector, dealer, decorator, and designer.
About the Author
---
David T. Pikul is the owner of the Chuctanunda Antique Company in Amsterdam, New York and has specialized in French and European enameled ware since 1982. This is his third book on the subject.