Dog Page-A-Day Gallery Calendar 2008 (Calendar)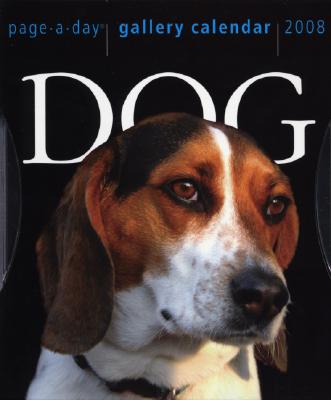 $15.99
Email or call for price.
Description
---
It's the calendar that celebrates the dog— the exuberant personality, the sensitive soul, the unbounded loyalty, the contradictions, the charisma, and the pure joie de vivre—in hundreds of beautifully composed and reproduced photographs. Droopy ears and droopy eyes: the portrait of a bassett hound. A trio of Boston terriers. The flowing mane of a Chinese crested, a dalmatian's spots, the perk of a Great Dane's ears, and an energetic mutt leaping through a hoop. In elegant black-and-white and color, these photographs capture their subjects in wonderful, lovable detail.
About the Author
---
Workman Publishing Company has been producing award-winning calendars, cookbooks, parenting guides, and children's titles, as well as gardening, humor, self-help, and business books, since 1968. From our What to Expect® pregnancy and parenting series and Page-A-Day® Calendars to the iconic 1,000 Places to See Before You Die and Brain Quest® children's products, our wide range of high-quality non-fiction titles and products inspire, educate, and entertain readers around the globe.