The 9th Judgment (Women's Murder Club #9) (Paperback)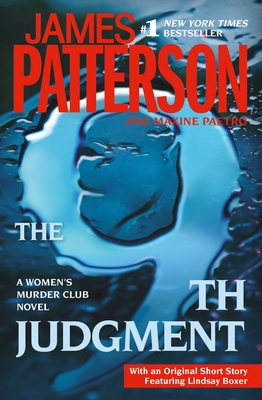 Description
---
The Women's Murder Club takes on two deranged killers, but Detective Lindsay Boxer begins to wonder if the mysterious case is also breaking apart her closest friendships.
During an intimate dinner party, a cat burglar breaks into the home of A-list actor Marcus Dowling. When his wife walks in on the thief, the situation quickly teeters out of control, leaving an empty safe and a lifeless body.
The same night, a woman and her infant child are ruthlessly gunned down in an abandoned garage. The killer hasn't left a shred of evidence, except for a foreboding and cryptic message: WCF, the letters written in blood-red letters.
With two deranged killers on the loose Detective Lindsay Boxer calls on the Women's Murder Club to help her stop the insane killers. But someone is leaking information to the press-details that only those on the inside could know. As allegations fly that Lindsay is the source, she has to wonder: how much she can trust her closest friends?

About the Author
---
James Patterson has had more New York Times bestsellers than any other writer, ever, according to Guinness World Records. Since his first novel won the Edgar Award in 1977 James Patterson's books have sold more than 300 million copies. He is the author of the Alex Cross novels, the most popular detective series of the past twenty-five years, including Kiss the Girls and Along Came a Spider. He writes full-time and lives in Florida with his family.

Praise For…
---
"Those who haven't read any of the novels in the Women's Murder Club series are cheating themselves."—BookReporter.com

"I can't believe how good Patterson is, whether he's doing a Washington police yarn or traveling a different road with a female narrator. He is always on the mark. I have never begun a Patterson book and been able to put it down."—Larry King, USA Today

"Patterson and Paetro are at their best here, weaving a number of plots together to create a novel that dips and flows across genre lines.... A series that shows no signs of fatigue or flagging."—BookReporter.com