Bare Bear Bones (Paperback)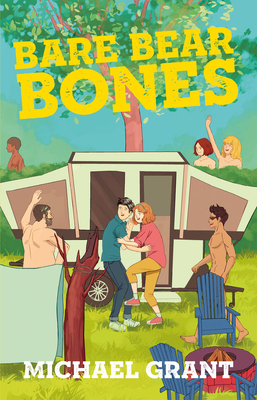 $22.44
Email or call for price.
Description
---
At the instruction of their marriage counsellor, empty nesters Norm and Ruth book a trip to a place where they remember being in love, the Bear Bones Family Campground, in order to rekindle their spark. After arriving late in the night, the conservative couple wakes to discover that their once familiar spot has become the Bare Bones Alternative Lifestyle Campground, and that nobody else is wearing any clothes
Besides figuring out which side of the clothesline they're on, Norm and Ruth have to work on their communication, whether it's blindly directing one another to the washroom or re-establishing their goals in life. With the help of guests and staff, the couple starts to open their eyes and find their way back to their happy place.
About the Author
---
Michael Grant is an award-winning playwright who began writing out of necessity. He needed a script about maple syrup. Since then he has gone on to write five one-act plays and six full-length plays with more to come. His work has been produced across Canada. His first full length, Hamish, is part of the Grassroots play anthology. His third play, Shorthanded, received the Stage West Comedy Award in 2012. Other titles include Suburban Standoff and Shorthanded: A Ladies Game. He lives in Elmira, Ontario, with his wife Sherry and his three children.