Fantasy: How It Works (Hardcover)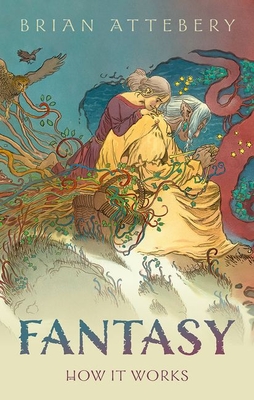 $37.73

Coming Soon - Available for Pre-Order Now
This book cannot be returned to Book Moon.
Description
---
An exciting and accessible study of the genre of fantasy. One of the dominant modes of storytelling in the twenty-first century, fantasy can mirror contemporary experiences and convey our anxieties and longings better than any representation of the merely real. It is the lie that speaks truth. This book addresses two central questions about fantastic
storytelling: first, how can it be meaningful if it doesn't claim to represent things as they are, and second, what kind of change can it make in the world? How can a form of storytelling that alters physical laws and denies facts about the past be at the same time a source of insight into human
nature and the workings of the world? What kind of social, political, cultural, intellectual work does fantasy perform in the world--the world of the reader, that is, not that of the characters? Focusing on various aspects of fantastic world-building and story creation in classic and contemporary fantasy, from the use of symbolic structures to the way new stories incorporate bits of significance from earlier texts, this book shows how fantasy allows writers such as Michael Cunningham, Hans
Christian Anderson, Helene Wecker, C. S. Lewis, Ursula K. Le Guin, Nnedi Okorafor, Nalo Hopkinson, George MacDonald, Aliette deBodard, and Patricia Wrightson to test new modes of understanding and interaction and thus to rethink political institutions, social practices, and models of reality.

About the Author
---
Brian Attebery, Professor of English, Idaho State University Scholar and editor Brian Attebery has won multiple awards for his work on fantasy and science fiction, mostly recently the World Fantasy Award for his longtime editorship of the Journal of the Fantastic in the Arts. In 2019 he was the Leverhulme Visiting Professor in fantasy at the University ofGlasgow. One of his projects there was helping to launch a scholarly series from Bloombury Academic, Perspectives on Fantasy, which he edits along with Dimitra Fimi and Matthew Sanger. He is the author of Stories about Stories: Fantasy and the Remaking of Myth and Decoding Gender in Science Fiction, among other books, and co-editor with Ursula K. Le Guin and Karen Joy Fowler of the Norton Book of Science Fiction. As editor of Le Guin's work for the Library of America he is currently working on a volume of her short fiction.